Clothing colors for men without color theory | according to science
Posted by CLAUDINE LACERNA
Not sure how to match your wardrobe? By the end of this article, you will have my foolproof color-matching formula, so you will never have to guess anymore and always looking good. For the most updated information about men's style, and interpersonal communication skills, subscribe to my channel and hit the bell to be notified when I post my weekly video. Today I'm talking about how to match colors for men without knowing the color theory. These tips are priceless and can be applied immediately with zero effort.
They can reveal your true potential and show you how you can get your interpersonal relationships to the next level by just applying simple methods. Number one: the purpose of the color. Probably the most interesting thing about color matching is to understand the real purpose of it. Yes, color has a specific purpose. You don't just wear something because you like it. Yeah, well, technically, yes. But you wear something because you wanna convey the attention to your face. Color should enhance your face, and for that reason color is a personal affair. You can't just copy-paste from others.
The combination of colors for a man has the aim of bringing attention to the face and not to the outfit. Since color has a specific meaning in classic elegance, the information that I am going to share with you is primarily related to smart casual outfits. For example, following classic elegance rules, brown and khaki colors are considered sports colors and you should never wear them other than in a countryside context. That's not the case of smart casual, where there's more freedom of expression, less formality and more room for mistakes. Does the color that you are wearing right now bring attention to your face? If you can't answer this question right now, it's because you need another piece of information.
Information number two: contrast and similarity. This is another powerful concept. Let me explain it properly. Contrast and similarity are two powerful ways to start combining clothes. With the contrast approach, you will try to combine garments that create enough contrast together. On the other hand, with the similarity approach, you will focus on combining garments that have similar elements such as texture, pattern, fabric. One is the opposite of the other. Both approaches are good. The only way to use them wrong is by not having enough contrast or not having enough similarity. If you commit this mistake you will end up with an average look without personality. Now, look at your face in the mirror. Is it low contrast? Is it high contrast? If your face is low contrast, and you wear high contrast garments, the focus will shift from your face to your clothes. You need to understand the human eye is attracted to things that stand out. So your face will lose importance. If your face is high contrast then you will try to match it with a high contrast color combination. If your face is low contrast, then you don't want to try to wear too much contrast.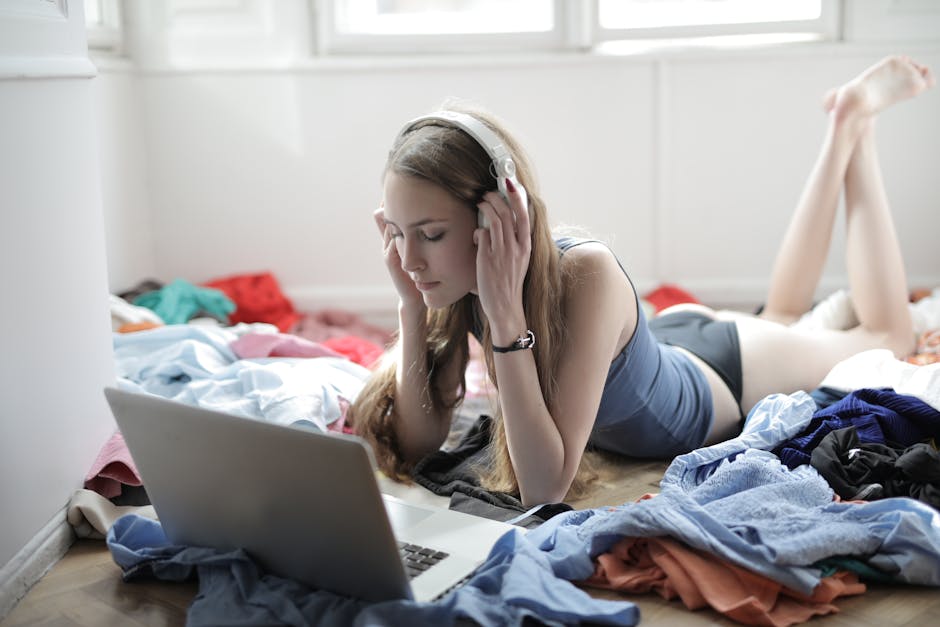 (soft guitar music) This is a very cool subject, isn't it? Comment below and tell me what is the level of the contrast of your face. Here we are at the third information: neutral colors, the fastest way to put together an outfit. Finally, we're approaching a group of colors that will help you to choose the color combination for your clothes. You can mix and match this group of colors without any problem.
It's a perfect scheme for you because it's easy, simple, and reliable all the time. You need to screenshot this. The color are black, white, gray, brown, light blue, navy blue, khaki, and olive green. Mix without any problem these colors as a general rule. Here some examples of how you can use these color and have some inspiration. (soft jazzy music) Neutral colors are amazing.
They help you bring attention to your face. Combine neutral colors that have similar or less contrast of your face. Now that you know exactly what colors are for men, what about some examples? (soft jazzy music) Fourth information. Match Leather and Metal. This is something that you guys already know, so it's all about put together the same kind of leather, the same color, and the same kind of metal. For example, if you have a pair of shoes that are black, well you should wear a belt that is black. Same thing for the metals. I've written a pdf where I explain a very important factor to keep your clothing game to the point. Also if you want to join a community of men just like you, I have a secret society where I share outfit ideas to help you navigate this sometimes tricky space.
Collection 2019
Sale 70% Off
Title for image